Tourist places near Nilambur Railway Station
Nilambur is a prominent town area in Malappuram district…..Teak Museum, Adyanpara Waterfall, Cannoli Plot which contains the world's oldest teak, which attracts tourists.
The historic Nilambur Kovilakam,
Nedunkayam, Kakadampoil Falls
All the other places are located in Nilambur.
There are KSRTC services from Chaliyar to Bangalore, Thiruvananthapuram, Kanjirapalli, Kozhikode, Goodalur, Tirunelli Temple, Ernakulam, etc.
Nature-loving travelers will not like our Nilambur. A lot of history
A sleeping shrine and a British bungalow still exist here.
Many hotels and KTDC's restaurant and star hotel facilities are available in Nilabur to provide accommodation for tourists.
*Places to visit in Nilambur…*
Tourist places near Nilambur Railway Station
Nilambur is a world of sights surrounded by the forest that no matter how much you see is enough. A land blessed with forest, mountain, hill and river. No matter how much you see the sights of Nilambur, the land of forest and teak blessed by nature, you will not be able to enjoy it.
*The Connolly Plot.*
One of the major attractions in Nilambur is the Canoli Plot, the world's first teak plantation. The plantation was established in 1846 by *SIR LIEUTENANT HENRY VALENTINE KANOLI, who was the collector and magistrate of Malabar district in British India. The area here is as famous as Nilambur. Some models of #ROLCE_ROYSE cars come with Nilambur teak for interiors.
*Teak Museum.*
It is located on Ooty Road, two kilometers away from Nilambur city. From here you can learn about teak and know about the maintenance method. A spacious park for children has also been prepared adjacent to the museum.
*Adyanpara waterfall.*
Adyanpara Falls is 15 km away from Nilampur city. The only electricity project in Malappuram district is located here.
*Nudungayam.*
Nedunkayam is characterized by beautiful forests. The main attraction of Manivu is the bungalow built by the British engineer *ES DOSEN* and the iron bridge. Here you can also see elephant taming elephants caught from the forest. The Cholanayakars, the only cave dwellers in Asia, live in the Nedunkayam bays.
Keralam Kund waterfalls
A must visit place for those coming to Nilambur. Adjacent to the Silent Valley, Karuwarakund is the main attraction of nature's wonders. Keralam Kund and Cherump Eco Village are beautiful
*Kakkatampoin Falls.*
A hill station located at a distance of 25 km from Nilambur. The main attraction is the snow clad mountains and the Kozhipara waterfall. The green road from Nilambur to Kakadampoil is also very beautiful
*Nilambur Shornur Train.*
The journey through the beautiful green one-track road is beautiful. Rainy season travel is a different experience. A place where you can travel to enjoy the countryside views and village beauty.
*Chaliarmuk.*
Chaliyar Mukh is the main sight of Nilambur, which is awe-inspiring with mahogany plantations. This is also the place where three tributaries join together and the Chaliyar begins to flow.
*Chemmala Fish Farm.*
Near Nilambur Railway Station. Fish lovers can come here. Boating is also available.
*DFO Bungalow*
A beautiful bungalow built by the British. Sky walk and green covered mud pass is a beautiful view.
*Nadukani Pass.*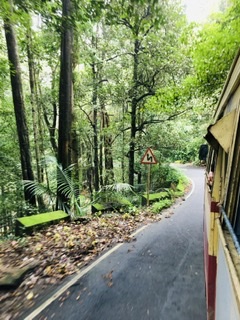 Let's travel to know the beauty of Nilambur. An early morning drive on this road to Tamilnadu is a good experience.
*Nilambur Kovilakam.*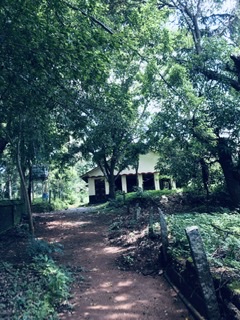 The history of modern Nilambur lies in connection with the Nilambur temple. Remains of the royal rule can be seen here.
I am Manu Pulikodan and I live in Birikkulam area of ​​Kasaragod district. I love traveling so I am also a travel vlogger.
Great travel experiences through this site. Travel Tips .It shares a lot of travel related tech stuff with you